Go2Market
Innovation
SCALE
"The most effective innovation strategies are the ones successfully implemented"
A strategy for innovation should be inspired by a clear vision of how a organization wants the world to see it.
Pursuing growth through innovation requires a delicate balancing act: Leaders must anticipate change and act with the future in mind while continuing to deliver real results every day. They should view marketplace disrupters not as roadblocks but as opportunities to find new ways to solve problems and create value. And they should have innovation strategies in place that allow a rapid response to disruptive threats and opportunities
The key is to overcoming the challenges, to filling the gaps of your strategy of disruption and mastering innovation.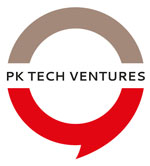 No matter if you lack technology, novel materials, new procedures or you aim to expand through joint venture or acquisition.
Independent from what your direction is, accelerating speed to market becomes a key success factor
Is your organization Fit For Growth, growth through innovation?
Now, growth through innovation, is a topic that is aside many businesses. It's hard to find an organization today who isn't looking for ways to develop new products or services, new ways to create and deliver value. Innovation is important not only to business, but it's important to our broader economy. It's innovation that drives our economy forward.
For many decades, established companies have been aware of the importance of managing innovation, usually associated with internal R&D units, in conjunction with other sources of opportunities.
Many organizations today, see innovation as an R&D expense. It's a large capital investment, and in fact, billions of dollars are spent annually in R&D. 80% of which, is spent by large established firms. R&D is hard to calculate its return on investment.
Looking for innovation inside your own organisation might be great and proven till now.
What got you here won't get you there!
However, did you ever consider to view the world through a keyhole rather than have a unlimited view?
Many corporations have been confronting the threat of becoming obsolete by opening their innovation strategy to increased exchanges with the ecosystem. This has allowed them, in the worst cases, to be aware of the transformations and, in the best cases, to take advantage of disruptions to lead their markets. Opportunities for collaboration between large corporations and young innovative firms. So we suggest, stay open for innovation from the outside, you will receive a much wider perspective.
"Having lots of know-how and innovation power inside your organisation is a real asset and still represents only a fraction out of what is available on the global market. There are millions of intelligent talents, know-how, technologies and solutions available on the global market."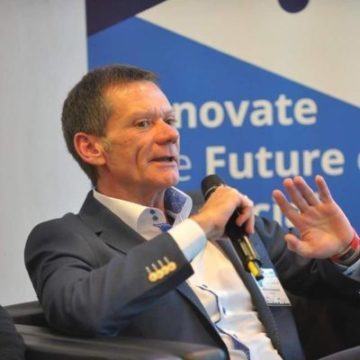 And this is where the team at PK-Techventures comes in, a young, dynamic company based on the outskirts of Vienna. Whether it's for the wood, metal, automotive or textile sectors for example, PK-Techventures acts as the interface, irrespective of the industry concerned, between corporate goals and the variety of innovative and technological opportunities.
A custom-developed, digital tool allows us to search for methods, processes, technologies and partners specifically for our customers that help turn their companies' visions into reality.
The PK-Techventures team liaises with the company as the specialists to define characteristics and parameters to help to find a suitable solution. The upshot of the research includes brand-new technologies, sustainable innovations and specific partners, all of which could be the exact pieces of the puzzle that were missing. As a result, companies will also be able to count on increasing efficiency and effectiveness and gaining a greater competitive edge.
What's more, new target groups can be identified, who are a perfect match with products because values and mindsets can be established.

We invite companies to get in touch and draft their ideas and find the missing part of the technology puzzle with us at your side
Get in touch with us: office@pk-techventures.com
Share on Facebook
Share on Twitter