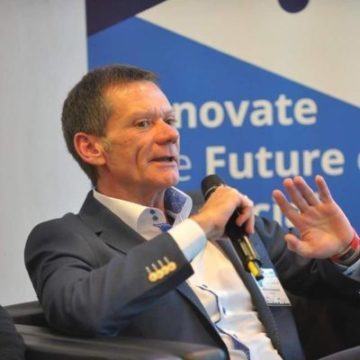 Failed innovations cost up to € 60 billion a year in Germany alone.
Why not combine strengths and unite with partners in order to expand competencies and areas of activity? Many companies consider mergers & acquisitions (M&A) or joint ventures to be an essential element of their growth strategy.
Inorganic growth as a clear option
With each other instead of against each other: In medium-sized companies, the attitude towards inorganic growth is becoming far more positive.
We at PK-Techventures show you how you can optimise the advantages of this growth strategy for your company.
Why inorganic growth?
The bundling of know-how can achieve a clear competitive advantage through joint ventures or M&A. Efficiency advantages and potential savings result from the shared use or takeover of resources. The larger market share achieved or the easier access to other markets results in higher sales, which in turn creates a stronger negotiating position with suppliers and greater price flexibility for distributors. With the ensuing financial benefits, banks and equity providers are more willing to make additional funding available.
With PK-Techventures: the partner of choice
You can clearly state; it's worth it! Many companies see it the same way and have already integrated inorganic growth into their expansion strategy. But how do you find the right partner or access to a merger? With an abundance of cooperative businesses or businesses that are up for sale, at first glance it is not that easy to keep track of things. At PK-Techventures, we offer companies a helping hand at precisely this point. With a clear understanding of the gap, which is defined using company-specific parameters. We then use our digital tool, developed by our in-house data science experts which uses special algorithms and search options. The results wouldn't be the same without our highly experienced analysis team, who make sense of the information for our clients. Companies from all industries can find their missing piece of the puzzle.
How exactly do we go about it?
1. The first thing we do is clarify the general conditions and the parameters; this is the discovery phase. This is a key part of the journey and enables us to understand what the partner / target needs to fulfill with regard to your goals, and which characteristics they should bring, which areas should be covered by a takeover, etc.?
2. On the basis of this information, we then define the research design and which information sources need to be digitally searched.
3. The results of the first search are structured, analyzed and forwarded to you as part of an interim report. Which we discuss with you and forms the basis of the detailed analysis.
4. In the detailed analysis, potential partners are validated. This process results in a final report and presentation that successfully supports your project.
5. With this conclusion of our work, you will receive candidates tailored to your needs, which you can now successfully implement.
If your growth or innovation strategies could benefit from joint venture partners or an acquisition, let us advise you.
Reach out to us at office@pk-techventures.com to arrange a video meeting or a call how you can make use of our approach.
Share on Facebook
Share on Twitter