Innovation
"Innovation doesn't mean success is guaranteed, but you'll definitely fail without it."
This quote accurately describes the situation many companies are currently finding themselves in. In a world of ever-continuing change, which is fast paced and entails complexity and diverse technological and innovative opportunities, many businesses are coming under huge pressure.
In many companies, innovations are already finding their way into management processes. In this respect, corporate strategy often appears to be clearly set out. But in certain areas, a part of the puzzle is still missing after all. We're talking about the groundbreaking innovation that allows the potential of the whole process to be harnessed.
PK-Techventures "We'll look for the missing part of the puzzle"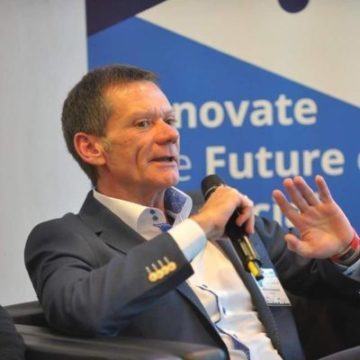 And this is where the team at PK-Techventures comes in, a young, dynamic company based on the outskirts of Vienna. Whether it's for the wood, metal, automotive or textile sectors for example, PK-Techventures acts as the interface, irrespective of the industry concerned, between corporate goals and the variety of innovative and technological opportunities.
A custom-developed, digital tool allows us to search for methods, processes, technologies and partners specifically for our customers that help turn their companies' visions into reality.
The PK-Techventures team liaises with the company as the specialists to define characteristics and parameters to help to find a suitable solution. The upshot of the research includes brand-new technologies, sustainable innovations and specific partners, all of which could be the exact pieces of the puzzle that were missing. As a result, companies will also be able to count on increasing efficiency and effectiveness and gaining a greater competitive edge.
What's more, new target groups can be identified, who are a perfect match with products because values and mindsets can be established.
Pioneering innovation for the textile industry
Studies show that around 400,000 tons of textile waste are accumulated in Germany alone per year. To date, only a fraction of this figure is recycled because high-quality recycling of clothes was recently considered virtually impossible from a technical standpoint because more than 90% of textiles are made of different and mixed fibres. Thanks to its sophisticated in-house tool, PK-Techventures was, however, able to identify several promising technologies and methodologies.. These processes separate the blend of cotton and polyester, previously considered a no-go in terms of recycling, and then makes them recyclable as separate raw materials again.
This is only one example to illustrate how PK-Techventures can help solve companies' problems. Because we're happy to accept any challenge, however specific, where new technologies, materials, methods or even a new target market play a role and provide proactive advice that's geared to the real world.
"We invite companies to get in touch and draft their ideas and find the missing part of the technology puzzle with us at your side.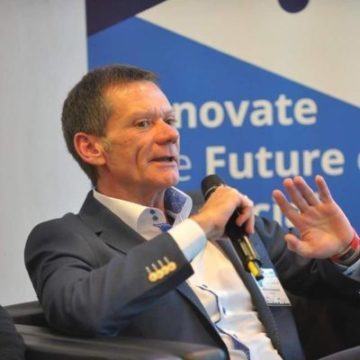 Get in touch with us: office@pk-techventures.com
Share on Facebook
Share on Twitter